For almost 30 years, Eric Uller was considered a standout public servant for his technological innovations as a civilian employee with the Santa Monica Police Department and the city. He won awards for his work, and many knew him as a volunteer for the Police Activities League (PAL), a non-profit organization that ran an after-school program for children.
However, in a stunning series of crimes, it was uncovered that Uller was a sexual predator who had destroyed the lives of more than 200 children. Most of his victims were underprivileged and looking for guidance and activities from city programs. He often preyed on vulnerable boys whose parents were undocumented immigrants.
Numerous missed warnings about Uller's abuse over many years have been revealed through criminal investigations and civil lawsuits. This week, Santa Monica settled more lawsuits, bringing its total payout to $229.285 million, the most costly single-perpetrator sexual abuse disbursement for any municipality in the state.
Despite the payout, the case sparked intense criticism over why the city could not protect its children. "How could this go on for so long? There is a generational trauma in the community because of Uller," said City Councilman Oscar de la Torre, noting that Uller's abuse occurred "under the shield of law enforcement" and "not one person lost a job" in response to the oversight.
Luring victims with his police connections, Uller, a Santa Monica police dispatcher from a wealthy medical family, joined PAL in 1989 as a mentor for troubled youth. He almost immediately began targeting Latino boys between the ages of 12 and 15 from the Pico neighborhood, but some were as young as eight. He bribed them with money, baseball cards, Dodger tickets, lunch, and even drove them around in his police vehicle.
Attorney Brian Claypool has represented more than 80 of Uller's victims. Victims have accused Uller of repeated rape and sexual abuse over two years and blamed the city for allowing a predator to stalk children.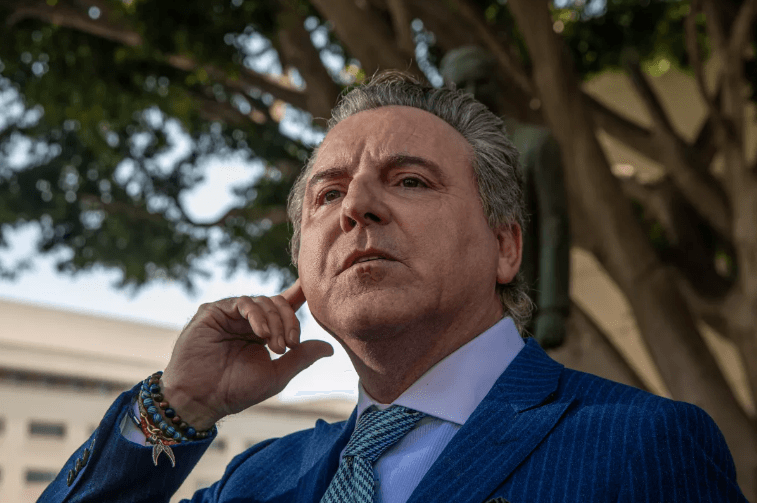 Despite warnings from PAL employees and a police sergeant who became suspicious of Uller's behavior, no action was taken against him. A female PAL employee witnessed suspicious behavior involving Uller and teenage boys turning up at the PAL office in Memorial Park with the latest Air Jordans or other clothing and saying Uller bought them.
Attorney Claypool has been instrumental in advocating for Uller's victims and holding the city accountable for failing to protect its children. The landmark settlement this week is a significant step towards justice for Uller's victims and will hopefully lead to systemic changes to prevent this from happening in the future.
If you or someone you know has been a victim of child sexual abuse, don't hesitate to reach out for help. Contact Claypool Law Firm today to confidentially discuss the key details of your case and speak with one of the nation's most trusted child sexual abuse attorneys. Trust in us to fight for justice for you and your loved ones. Contact us at (626) 602-1333 to schedule a consultation.