Criminal Defense Litigation
Protecting the Rights of the Wrongfully Convicted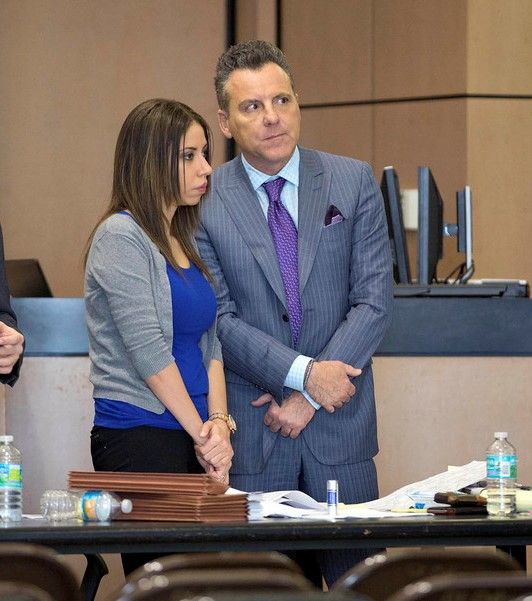 As an adjunct to his extensive civil rights case experience, Attorney Brian Claypool has defended many criminal litigation matters. Many of his criminal cases have stemmed from underlying claims brought by clients for alleged civil rights violations. In turn, law enforcement often retaliates by generating questionable criminal charges that Mr. Claypool has challenged and defeated.
Cases the Claypool Law Firm has worked for the defense in the past include charges like:
Assault or aggravated battery
Domestic violence
Evading police or reckless driving
Driving while intoxicated
Attempted murder
Solicitation to commit murder
Mr. Claypool is zealous in his criminal advocacy and is unwavering in his mission to achieve justice for innocent clients. He has also reviewed many copious homicide investigations, which has given him a unique perspective on police practices, investigative techniques, and forensics. This allows him to implement innovative discovery and trial strategies in the search for justice.
Have you been wrongfully accused? Call

(626) 602-1333

now. Our law firm in Pasadena, California helps clients nationwide.
What to Expect When Hiring a Criminal Defense Attorney
When you hire a defense attorney, you are hiring an ally. Some criminal cases become complex and can last for several months or more. It's important to have an attorney on your side who you can trust. Your attorney will be with you through all phases of your trial, including helping you decide if you should take a plea bargain or move on to trial. If your case does go to trial, our attorney will support and advise you through each step of the trial proceedings including:
Selection of the jury (in some cases)

Presenting opening statements

Cross-examination of witnesses

Closing statements
Once both the plaintiff and defendant have made their case, the jury or judge will determine the verdict. In criminal cases in California, the jury must come to a unanimous verdict before the defendant can be convicted or found guilty. Our team at The Claypool Law Firm has the skill and experience to help educate you of each step in your case and the expertise to fight for what you deserve.
Taking Difficult Cases Other Law Firms Won't
The Claypool Law Firm does not handle typical criminal defense cases. As an example, part of our practice focuses our talents and energy on complex criminal defense cases that may involve a wrongful conviction, due process violation, or a civil rights violation. In this situation, most other law firms back away because they know how difficult securing a victory can be. While there is nothing wrong with wanting to work straightforward criminal defense cases, it is simply not our way as recognizable champions for the people and society as a whole.
What you should know about the cases we handle:
Wrongful convictions: In order to convict a criminal defendant in most cases, there must be clear and compelling evidence that convinces the jury beyond a reasonable doubt. When there is evidence to factually prove a defendant is innocent, but a conviction is still reached, it could be considered a wrongful conviction due to a gross misunderstanding of the evidence. Procedural issues in court can also violate the defendant's right, giving the prosecution an unjust advantage. Including a case in Oakland, CA, in which an African American man was convicted based on a lineup that violated his civil rights.

The firm has partnered with the Innocence Project to champion the rights of the wrongful convicted, including a case in Oakland, CA, in which an African American man was convicted of murder based on an improper lineup that violated his civil rights.

Due process violations: From the moment someone is suspected of committing a crime to their conviction, the criminal justice system and related agencies must follow strict rules of law. If the rules or guides are overstepped, changed, or ignored, then it can constitute a due process violation. We can fight to have a case against our client thrown out entirely if we can prove that due process violations have jeopardized the case's integrity.
Civil rights violations: Your civil rights are as broad as they are important. There are simply too many ways that your civil rights can be violated by a law enforcement agency, prosecutor, or criminal court system to list. However, if you are accused, charged, or convicted of a crime and you suspect your civil rights were violated in at least one way, then we want to hear from you to see if we can help set things right.

Mr. Claypool conducted two high-profile jury trials in Palm Beach County, FL on behalf of Dalia Dippolito in an alleged murder-for-hire plot. Both trials were streamed online and garnered national and international attention. Our defense in this case stemmed from Mrs. Dippolito being entrapped by the Boynton Beach Police Department, resulting in a violation of her civil rights. The television show, COPS, was filming during the entire investigation.
Fight for your rights as someone who has been accused of a crime. Dial

(626) 602-1333

now.
Your Victories Are Our Victories
Recent Verdicts & Settlements
$42 Million Settlement Landmark Child Sexual Abuse Case

Recovered $42 million for 45 child sexual assault victims of Eric Uller in lawsuit against the City of Santa Monica and the Police Activities League.

$38 Million Recovery Child Sexual Abuse Case Against LAUSD

We recovered $38,000,000 on behalf of 19 children in the Miramonte child abuse case against Los Angeles Unified School District.

$32 Million Settlement Child Sexual Abuse Case

We recovered $32,000,000 on behalf of the family of Anthony Avalos, a 10-year-old boy who was tortured by his mother and the mother's boyfriend in 2018. Attorney Claypool was the lead attorney who stated, "the case was always about two things: in honor of Anthony to make social change and prevent this from happening again."

$15.8 Million Tentative Settlement Wrongful Death Case

$15.8 million tentative settlement in wrongful death action against Yucaipa/Calimesa Unified school district on behalf of mother of a 13 year old girl who died at school after suffering an asthma attack. Assisted by co counsel Robert Glassman and Erika Contreras.

$3.5 Million Settlement WRONGFUL DEATH CASE

$4.5 Million Recovery Hazing Case Against Local School District

We recovered $4.5 million dollars against La Puente / Hacienda Unified School District on behalf of 6 high school boys who were hazed by fellow soccer players

$4.5 Million Settlement Fatal Police Shooting of Unarmed Man

We obtained a $4.5 million settlement in a Federal Civil Rights action on behalf of the wife and children of an unarmed young man named Michael Nidah who was shot in the back and killed by a City of Downey Police Officer. (Assisted by co-lead counsel Dale K. Galipo).

$2.5 Million Settlement Fatal Officer-Involved Shooting

$2.5 million settlement in a Federal lawsuit against the Port Authority of San Diego Police Department in a fatal officer-involved shooting of an unarmed man named Steven Hirschfield. (Assisted by co-counsel).
Why You Can Count on The Claypool Law Firm
A History of Success for Our Clients

The firm has an approximate 90% success rate. Mr. Claypool has conducted in excess of 100 jury trials in state and federal courts.

Undivided Attention on Your Case

Mr. Claypool is personally involved in every case and is committed to building strong personal connections with his clients.

Selective Caseload

To ensure that every client receives the attention and support he or she deserves, our firm maintains a select caseload and will not hesitate to partner with other upstanding lawyers in Southern California.

Dedicated to Social Change

Our firm is committed to helping victims of injustice break the code of silence that often permeates within private and government entities.
Let Us Fight for the Justice You Deserve
When you hire the Claypool Law Firm, you can rest assured that your case will receive the utmost dedication and support.
Media Appearances
A Leading Voice on High-Profile Cases & Current Events
Attorney Claypool Advocate for Victims of a Santa Monica Police Employee

Attorney Claypool has represented over 80 victims ...

Attorney Claypool, Author of Break the Code of Silence, Speaks About Recent Political Lawsuits

Attorney Claypool, author of Break the Code of ...

Attorney Claypool Speaks About Kohberger Case and Status of Evidence

Attorney Claypool speaks on America Reports about ...