Brian Claypool Shares His Story with Tucker Carlson Tonight on Fox News
Brian Claypool shares his firsthand account of the terrifying events that occurred at the Route 91 Harvest Festival in Las Vegas and explains why MGM and Mandalay Bay should be held accountable in a civil lawsuit.
Brian Claypool Shares His Story with Laura Ingraham on Fox News' the Ingraham Angle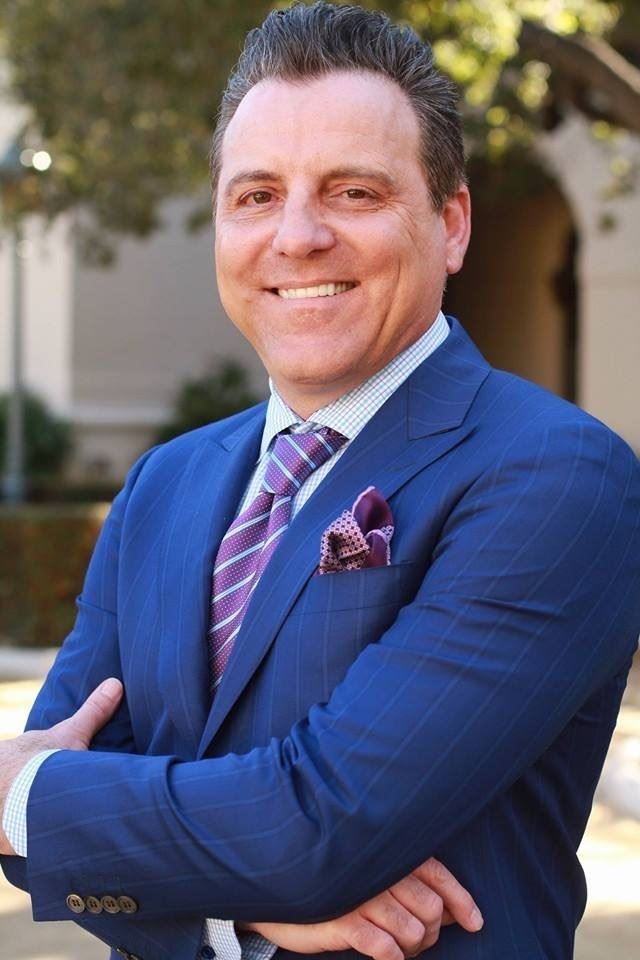 Brian Claypool talks to Laura Ingraham regarding the Las Vegas PD Investigation of the Route 91 shooting.
Brian Claypool is a survivor of the horrific Las Vegas Shooting. As a single father of an 11-year-old girl, Brian did not believe he would ever see his little girl again. He was waiting to be hit by a deluge of bullets and expected to die. While Brian's life was spared, he was heartbroken by 59 people losing their precious lives, thousands sustaining injuries and countless others living with emotional scars the rest of their lives. Grappling with the guilt of why he lived and others didn't, Brian has channeled his grief and despair into helping those impacted by the Las Vegas Shooting.Shortly after the shooting, Brian and several other survivors formed #Route91Strong.org. The purpose of the foundation is to provide immediate financial assistance to those who qualify. In the long term, #Route91Strong will be a resource for others who have been adversely impacted by future natural or man-made disasters. Musical fundraisers are set for Nov. 10 in Sacramento and Nov. 29 in Hollywood.
In addition, Brian is a nationally regarded trial attorney and has worked on several very high profile cases. Most recently, he was one of the lead trial attorneys in the largest single child abuse case in US history. After a 3 year battle with the largest school district in the country, his firm recovered $35 million dollars on behalf of 18 children. Brian has conducted over 100 jury trials both in state and federal Courts, most recently conducting two high profile criminal murder for hire jury trials in West Palm Beach, Florida. Brian is also a national television and radio commentator frequently appearing on FOX, CNN International, CNN and HLN.
Brian was outraged by the lack of security at the Mandalay Bay in the days leading up to the shooting. Brian stayed at the Mandalay Bay on the 25th floor. He has been collaborating with investigative reporters in Las Vegas to uncover the truth about Mandalay Bay's egregious failure to preempt this massacre. In fact, it is Brian's belief that by virtue of the Mandalay Bay overtly breaking its own rules to cater to a "high roller" it actually facilitated Paddock's mission to murder as many people as possible. Make no mistake about it, had Mandalay Bay followed proper protocol for a major Las Vegas Strip Casino, its staff would have recognized "red flags" which would have prevented the shooting.
Brian is currently representing several victims of the Las Vegas Shooting. He plans to sue MGM/Mandalay Bay and Slide (the manufacturer of the bump stock). Brian has a personal stake in holding MGM accountable because he nearly lost his life and his daughter nearly lost her father. His firm will personalize your case and treat you like family. Nearly dying has galvanized Brian's mission and purpose in life to ensure that this does NOT happen again. The only way to accomplish this is for his firm to take the MGM to the mat in civil court.
Free Consultation
Representing Victims & Their Families in the Wrongful Death & Personal Injury Civil Lawsuits Related to the Las Vegas Mass Shooting
The views, opinions, and positions expressed by Brian Claypool on these posts are his alone and do not necessarily reflect the views, opinions or positions of this television network. If you own rights to any of the videos and do not wish them to appear on this site, please contact us via e-mail and they will be promptly removed.