Brian Claypool – On the Story With Erica Hill
Brian Claypool discusses the tragic shooting at Marjory Stoneman Douglas High School in Parkland and what can be done to help prevent another mass shooting.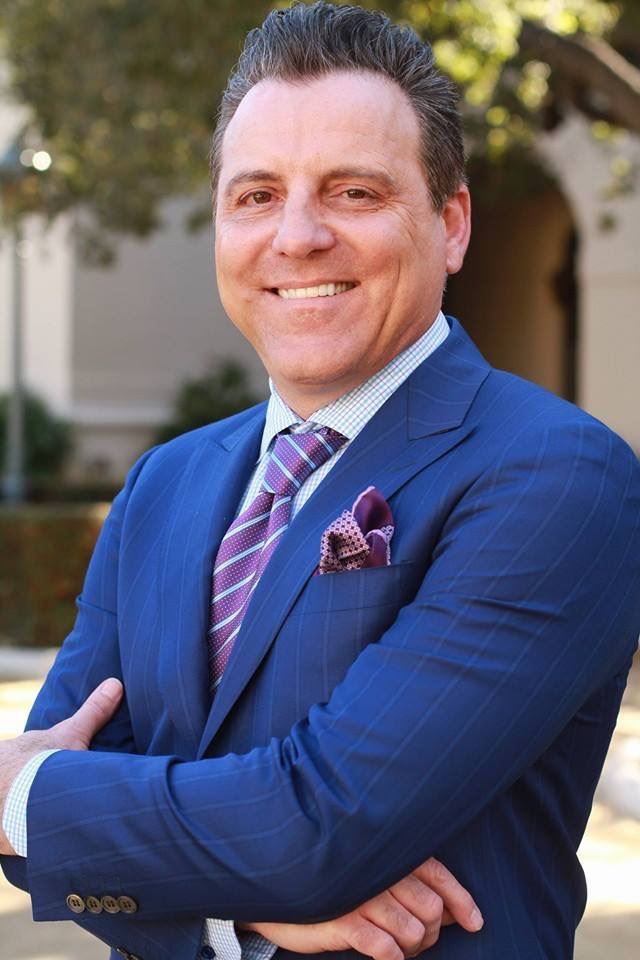 Brian Claypool is nationally regarded trial attorney who has spent the last decade bringing about social justice and reform through the litigation process. The Florida shooting was heartbreaking and underscores the need for change in gun reform and school safety. As a survivor of the Las Vegas Shooting, Brian has mounted efforts to bring about better safety measures by large hotels and casinos by representing dozens of victims in impending litigation against MGM/Mandalay Bay. Brian also recently met with US Senator Dianne Feinstein to urge her to get the ban on bump stocks passed in the Senate as well as crafting a renewed bill to ban the sale of assault weapons to anyone other than military and law enforcement personnel. His law firm has also successfully sued the largest school district in the country for failing to safeguard students from child predators. LAUSD was ordered to pay $139.2 million in the Miramonte sex-abuse settlement. In so doing, Brian helped the school district create new reporting guidelines for parents when a teacher was under investigation for suspected sexual abuse. More recently, Mr. Claypool is suing the Yucaipa/Calimesa Unified School District for the wrongful death of Rosalie Avila. Rosie hung herself due to relentless bullying while the school board failed to protect her.The Broward County School Board was well aware of the shooter's obsession with guns, his threats to other students and his propensity for violence and yet Board members failed to obtain a restraining order (banning him from School premise) against the shooter and failed to increase security at the school especially at entry points by utilizing gates and locked doors. Any guest to the school should have been required to first be cleared by administrators. One security guard at a school this large was also insufficient.
The Claypool Law Firm is investigating the potential civil liability of the Broward County Public School district and the FBI. Most recently, Brian was one of the lead trial attorneys in the largest single child abuse case in US history. After a 3 year battle with the largest school district in the country, his firm recovered $35 million dollars on behalf of 18 children.
Brian Claypool is a nationally regarded trial attorney and has worked on several very high profile cases. He has conducted over 100 jury trials both in state and federal Courts, most recently conducting two high profile criminal murder for hire jury trials in West Palm Beach, Florida.
If you are a victim of the tragic Florida School Shooting Ana would like to explore the possibility of legal recourse please contact us by giving us a call 626-788-9340 or send us a message by filling out the form on this page.
Miramonte Sex-Abuse Lawsuit Settlement
Brian Claypool has been a child advocate over the past decade culminating recently with his lead role in the Miramonte case orchestrating a $140 million settlement which is the largest in U.S. History in a single child abuse case. Mr. Claypool's firm along with two other law firms collaborated over a 3-year time frame tenaciously fighting against upwards of 15 lawyers for the Los Angeles Unified School District in a relentless quest for the truth.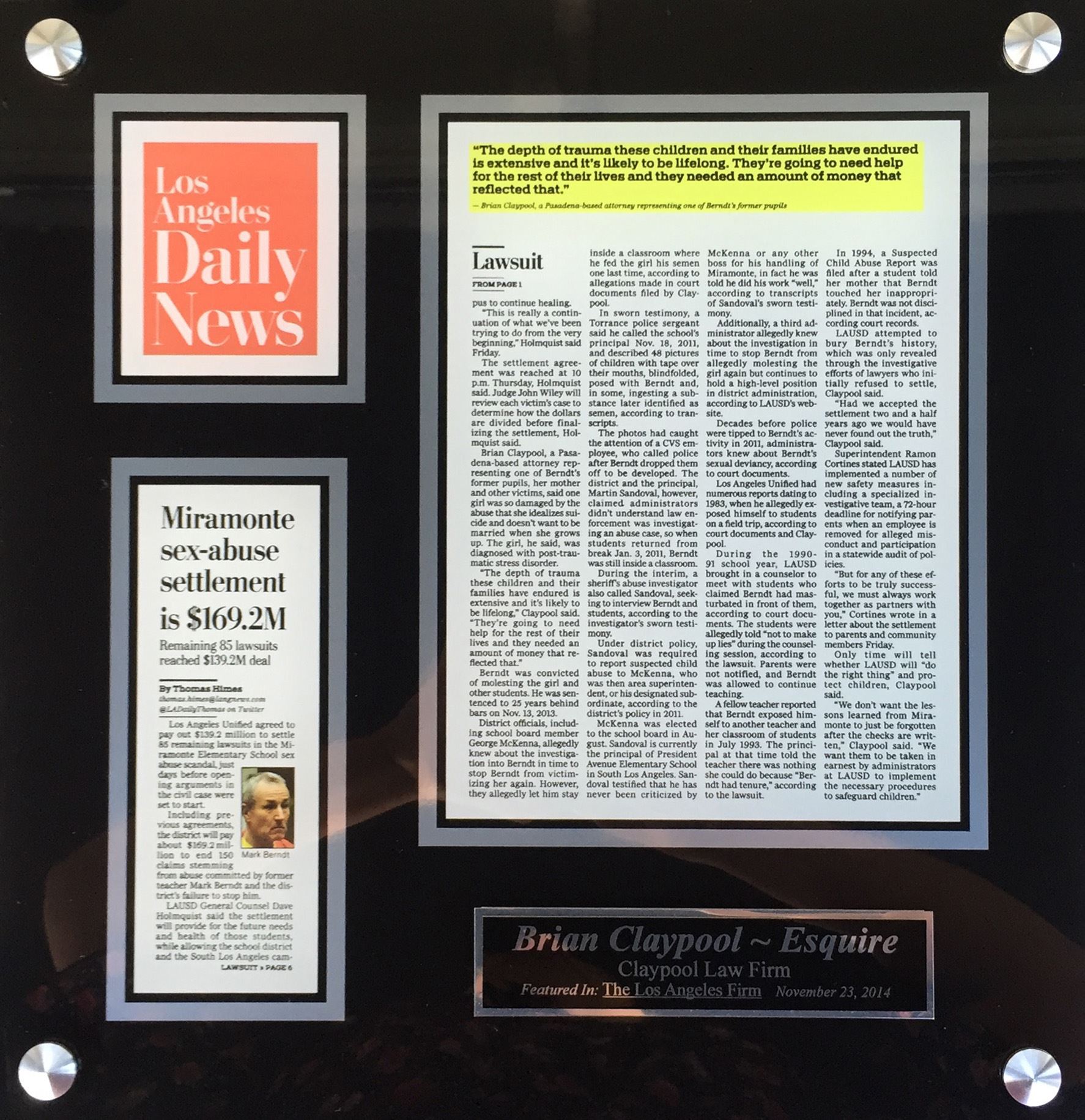 Free Consultation
Representing Victims & Their Families in the Wrongful Death & Personal Injury Civil Lawsuits Related to the Marjory Stoneman Douglas High School Mass Shooting